Book of Sun B flows- Volume 1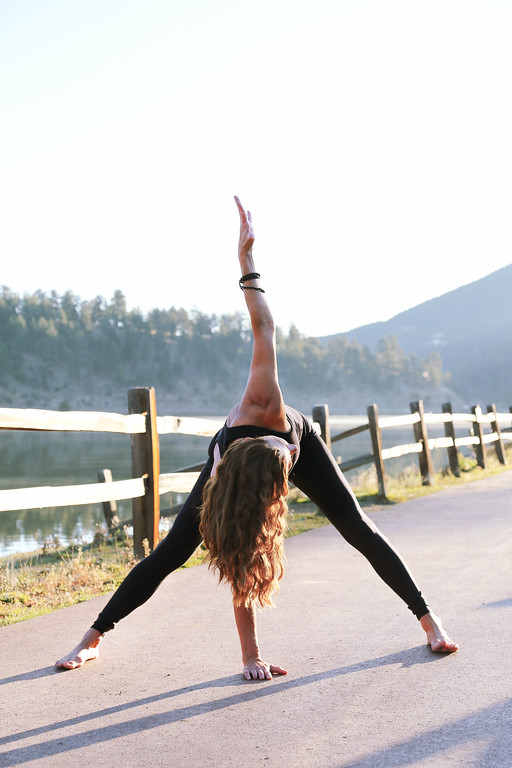 The book of flows is a compilation of hours of preparation for my own Vinyasa classes over the past 12 years. This creative process is a passion of mine and I have hundreds of classes hand written out in many notebooks. I love working through each sequence to come up with what feels really good in the body.
Please use this book as inspiration for your own classes or personal practice. I teach slower Vinyasa styles (Gentle flow and Alignment Vinyasa) as well as Power Vinyasa and the following flows (Sun B's) can be used with all of these styles.
Yoga Teachers
The Sun B flows in this book were created to be used in several different ways depending on the type of Vinyasa class you are teaching. If you are interested in an Alignment, gentle, slower or Hatha style practices use the Sun B flows and hold the postures for 5-10 breaths connecting to the next postures breath by instructing "stay here on your Inhale or Exhale, and move into the next pose with the correct part of breath" Or, Each posture can be held the first time through the sequence and then can be put together in a "Flow" with breath connected movement. I always tell my classes that my breath cues are more of a reminder to breathe as you move through the sequence but that students need to go with their own breath because everyone breathes a bit differently. 
Each flow can be changed to fit into a slow or a more alignment based vinyasa class or a power vinyasa class depending how it is presented. I love how each instructor in my Inner Power 500 hour teacher training has found their own unique teaching style. My favorite teacher Amy Baker has offered me so much inspiration through the years but her teaching style is very different from mine. 


Yoga Practitioners-
for your home practice. 
Students of yoga who want to create more variety in their home practice can use the flows in a similar manner.  Warm up five to ten Sun A flows as described in the next section. Sun A's will prepare and warm your body to move into the Sun B flows.  Be sure to warm up properly and modify for limitations and injuries. 
I have a passion for creating Sun B's for my weekly Vinyasa classes. The flows can be used in both Power Vinyasa and Gentle Vinyasa. Practice the flow and change it to feel good in your body and modify as needed.